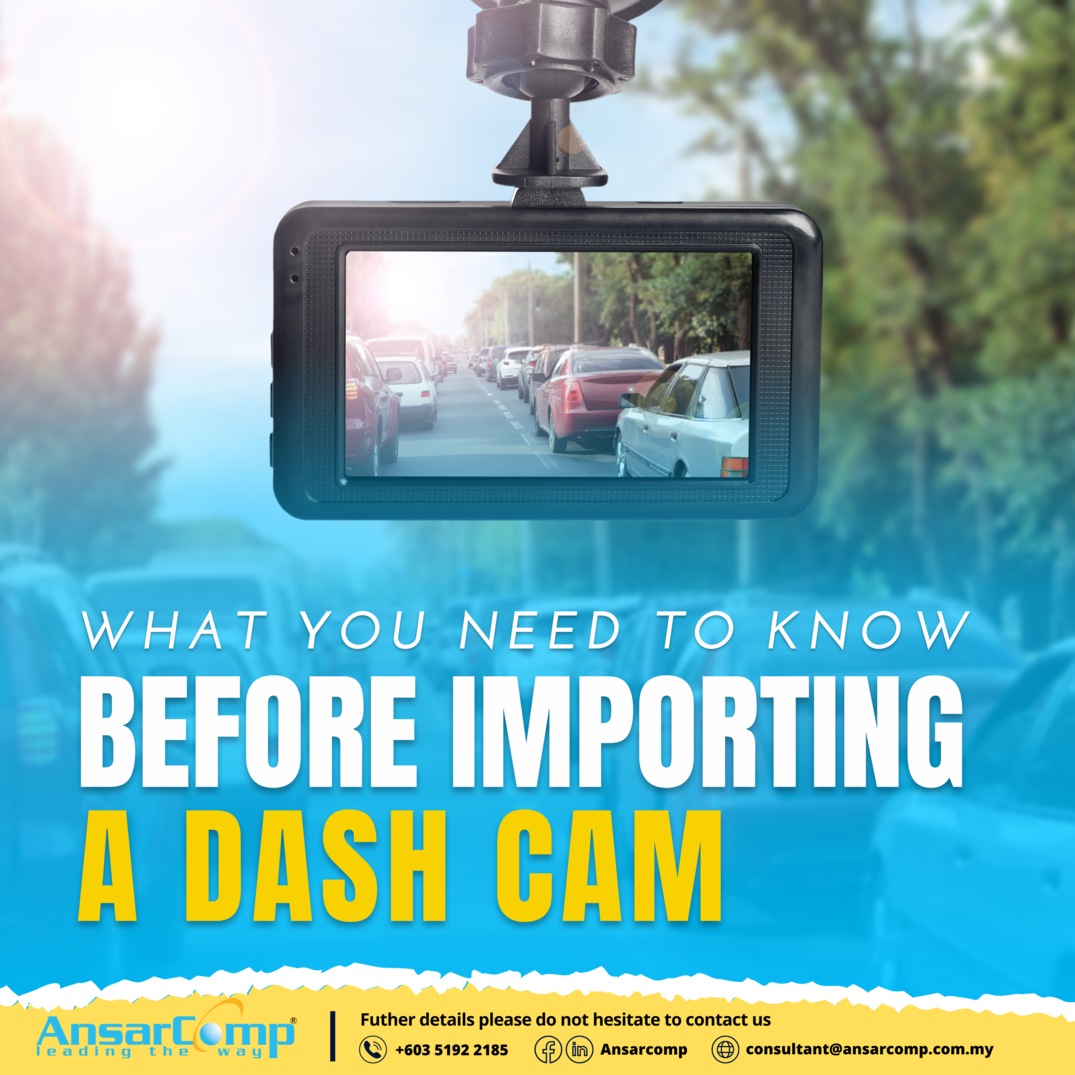 Dash cams have become increasingly popular recently and for good reasons. A dash cam is a small camera mounted on a vehicle's dashboard that records video while the car is in use.
Most dash cams have built-in 4G LTE connectivity along with the more common Wi-Fi and Bluetooth functions. 4G LTE allows the cam to work independently of any phone or hotspot and continuously online, providing additional features such as wireless connectivity and real-time monitoring.
The HS Code for dashcams would fall under the "Electrical Machinery and Equipment and Parts Thereof; Sound Recorders and Reproducers, Television Image and Sound Recorders and Reproducers, and Parts and Accessories of Such Articles." The exact HS code for dashcams according to its specifications is HS 8525.
Following the Customs Act of 1967 and the Customs (Prohibition of Imports) Order 2012, for any communication and multimedia products that fall under HS Code 8443, 8517, 8525, 8526, 8527, or 8529, which inclusive dash cams, therefore it is mandatory to obtain SIRIM permit and certificate for selling and custom clearance purposes for importing or bringing communication and hybrid equipment into Malaysia.
Suppose you are importing multimedia and communication devices for your use. In that case, you may need to apply for the Special Approval and Clearance Letter (SACL). Still, if you are importing products for company purposes, you must apply for a Special Approval permit ONLY.
Product certification by SIRIM helps to ensure that the communication and multimedia products available in the Malaysian market are safe, reliable, and of high quality.
At AnsarComp, we assist and help our clients in getting their products certified by SIRIM for both company and personal use. These documents will ease the process for the products to be brought into Malaysia without any hassle and hesitation and can be sold on the market.
To all importers who intend to obtain Special Approval for any of your communication and multimedia products. Get in touch with us now at +603 5192 2185 or email us at consultant@ansarcomp.com.my
Visit our website for more information https://ansarcomp.com.my/