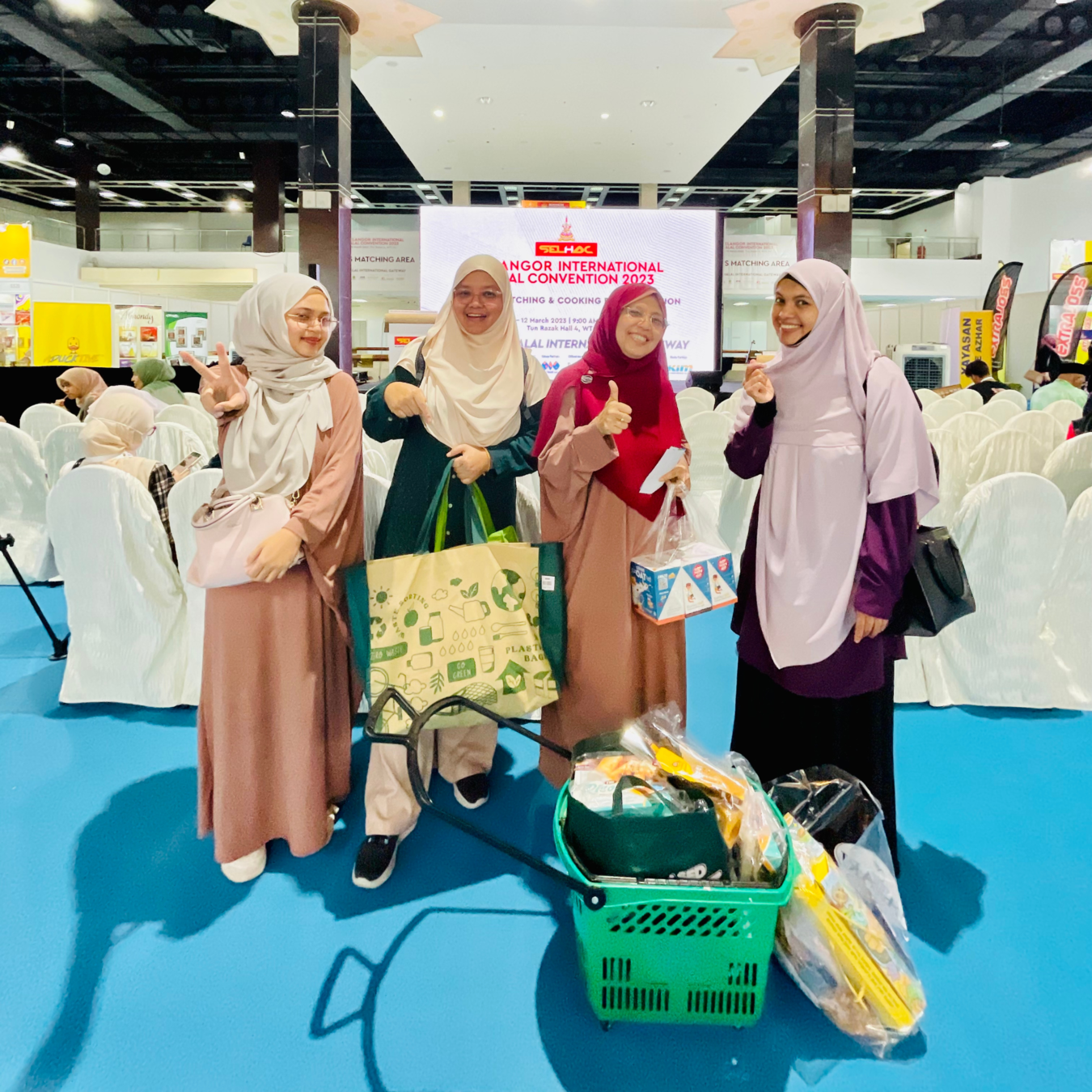 SELHAC 2023 or Selangor International Halal Convention took place at the World Trade Center Kuala Lumpur from 10th to 12th March 2023, with the theme "Selangor International Halal Gateway".
This event attracted more than 8,000 visitors this year. SELHAC 2023 is organised by Selangor State Islamic Affairs, Consumer and Halal Industry Standing Committee, managed by Menteri Besar Selangor (Incorporated) MBI's subsidiary, HIS Toyyiba Sdn Bhd (formerly known as Aspire Flagship Sdn Bhd) or better known as Halal International Selangor (HIS).
The Selangor International Halal Convention (SELHAC) is a key platform to showcase and promote Halal products and services, create awareness on opportunities from the Halal sector and spur Halal industry development within the state of Selangor.
More than 200 exhibitors participate in this year event, with a total of 400 local and international companies benefitting from exhibitions, business forums, business matching and other activities organised during SELHAC 2023. The convention covered six main clusters, Food & Beverages, Pharmaceuticals & Healthcare, Halal Ingredients, Personal Care & Beauty, Tourism & Hospitality and Modest Fashion.
We, at AnsarComp, have sent our COO Pn Ramlah Hamad and senior consultants as representatives to attend and support the SELHAC 2023 or Selangor International Halal Convention at World Trade Center Kuala Lumpur.
On the event day, the event hall was surrounded by manufacturers/wholesalers: CEOs/Business Owners/Marketing Directors/Operation Directiors and many more. We managed to exchange information and bounce new ideas off each other. We learned about each other's backgrounds and businesses. We believed an activity like this really benefited us by creating better awareness for AnsarComp.
Once again, it has been a great pleasure for us to have this opportunity to attend such a well-organized convention.