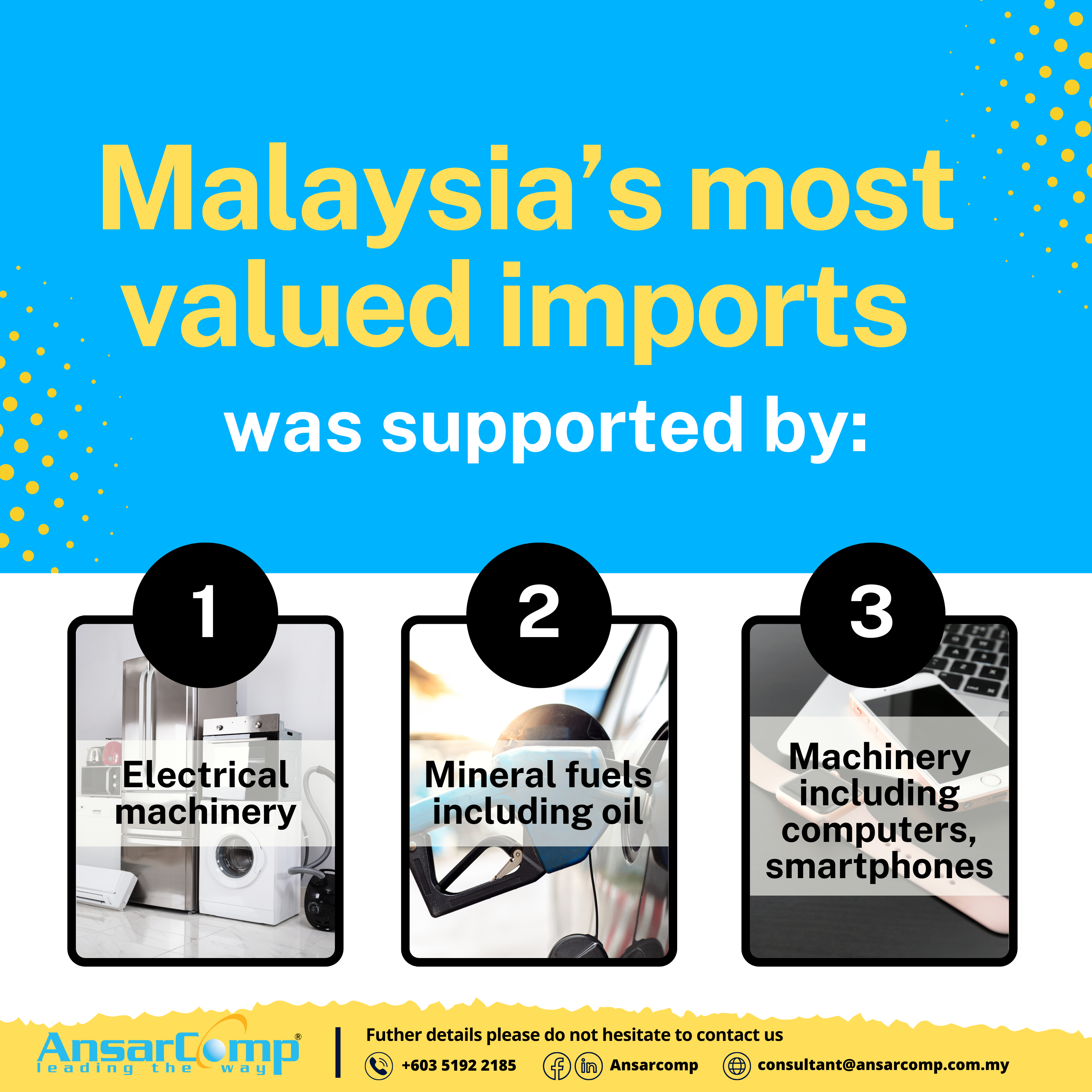 Malaysia, a vibrant and dynamic economy in Southeast Asia, has established itself as a major player in the global trade arena. While the country is well-known for its successful exports, it is equally important to acknowledge the crucial role played by imports in supporting Malaysia's economic growth and development.
Malaysia's most valued imports are sustained by a range of factors that contribute to the nation's prosperity, market competitiveness, and ability to meet the diverse needs of its population and industries.
From raw materials and intermediate goods to cutting-edge machinery and advanced technologies, imports form an integral part of Malaysia's manufacturing landscape. These imported inputs contribute to the production processes of industries such as electronics, automotive, chemicals, and machinery, enabling them to operate efficiently and competitively in the global market.
Some of Malaysia's most valued imports are:
1. Electrical machinery
2. Mineral fuels including oil
3. Machinery including computers, smartphones
It's important to note that Malaysia's import profile can vary from year to year depending on global market conditions and the country's domestic needs.
Expand your business beyond its borders. Contact us today to learn how we can help you grow with our top-notch import-export services.
Ring us now at +603 5192 2185 or drop us an email at consultant@ansarcomp.com.my.
To learn more about our regulatory approval consultancy services, visit https://ansarcomp.com.my/